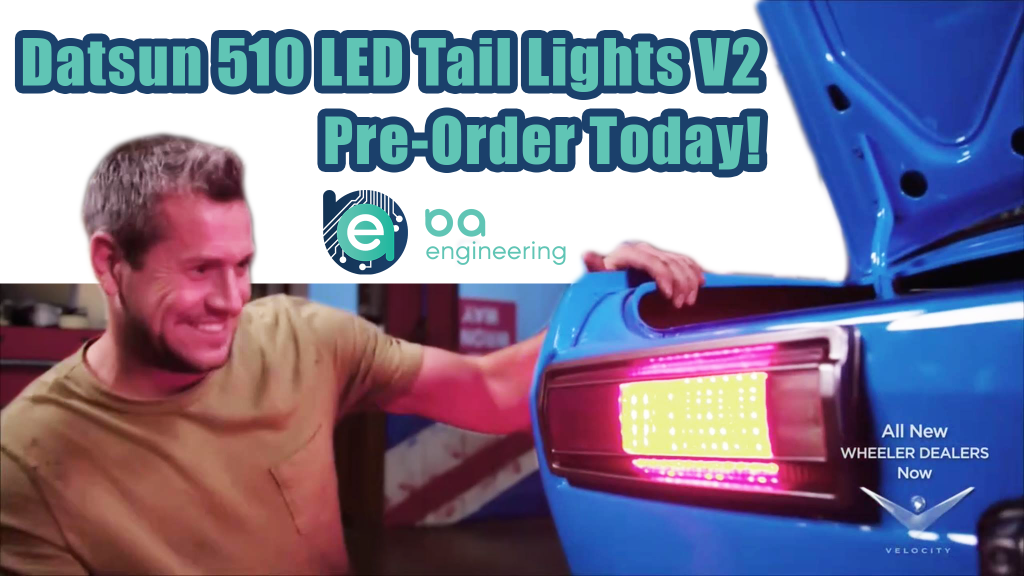 We are happy to announce that Version 2.0 of the Datsun 510 LED tail lights are underway! Version 2.0 will feature a sequential turn signal pattern option and an improved wiring harness!
With this announcement, we have opened up pre-orders in order to gauge how many units we will need to order with our first batch.  This will be the quickest way to get yourself a set.  Head on over to our store to reserve yours today!
*Please note that we expect to ship these units to your doorstep in August 2018.  You may cancel at anytime.